K1 visa cost is an important factor to consider, as your relationship blossoms into an engagement. Understanding the fees involved and knowing the due date can help you to plan better. The fiancé visa immigration process has multiple stages. You pay the immigration fees at the time that you are in a particular stage of the case.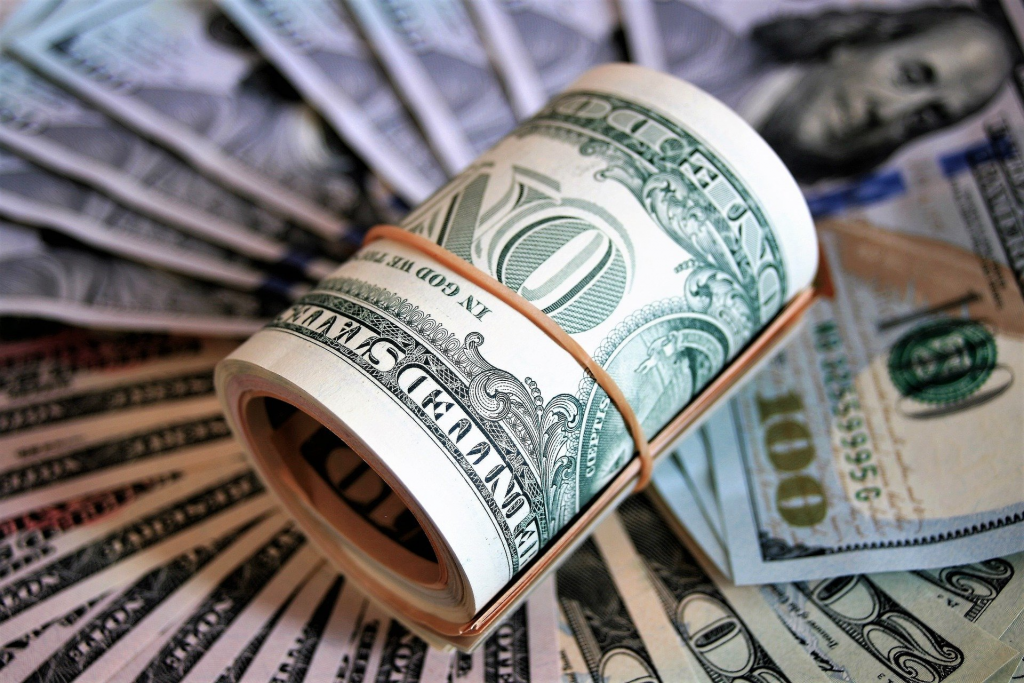 K1 Visa Cost: Stage One of the Immigration Process
Petition for Alien Fiancé
The first step is to file an I-129F Petition for Alien Fiancé with United States Citizenship and Immigration Services ("USCIS"). The point of the I-129F petition is to let USCIS know of your intentions to marry your foreign-born fiancé.
Before you file the I-129F form, check your eligibility. You and your fiancé should meet in person, no more than 2 years before you file the petition. If it would be extremely difficult for you to meet your fiancé you may qualify for a waiver. Similarly, if the meeting is offensive to your fiancés cultural practices, you should request a waiver. The in-person meeting will usually cost you airfare, hotel or Air BnB accommodations, meals and entertainment, and other travel related expenses. Although these expenses are incidental to your marriage plans, it is a part of the K1 visa cost that you cannot ignore.
I-129f Petition Fee and Attorney's Fees
The I-129f petition filing fee is $535. This is what the U.S. government charges you to consider your case and to make a decision.
You are not required to hire an attorney to help you with the case, however, a qualified immigration attorney can improve your chances of success. The road to getting a K1 visa is filled with challenges and uncertainity. Even though there are instructions online to help guide you through the process, there is no "question and answer session" with USCIS to help you figure out what exactly you need to do. If you make a mistake, USCIS can keep your filing fee and you would have wasted many months waiting for a denial on a deficient application. Things can get even worse because your fiancé may get upset with you and call off the engagement, due to your mistake.
The right attorney can make the process as seamless as possible. You can feel confident that your application is properly filed when you utilize the services of an experienced immigration attorney. Attorney's fees for this first stage range from $1,500 to $3,000. Once you pay your attorney and the government, it will be months before you have any further K-1 visa costs. You should expect to wait 6-8 months for a decision on the I-129f petition. You will have plenty of time to save for stage two of the K-1 visa process.
K1 Visa Cost: Stage Two of the Immigration Process
If the I-129f petition is approved, it will be valid for four months. Also, the U.S. embassy or consulate may revalidate an expired approved petition. USCIS will then send the file to the National Visa Center (NVC), in New Hampshire. It takes about four to six weeks after USCIS approves the I-129 petition for the case to move to the NVC. The NVC will assign a case number to your fiancés file and route it to the appropriate U.S. embassy or consulate. It will take a few weeks for the file to get to the right U.S. embassy or consulate.
Visa Application Fee and Attorney's Fees
DS-160 Visa Application Form
The next step is for your fiancé to apply for the actual K1 visa. This process starts with an online DS-160 Nonimmigrant Visa Application form. The form requests information about his or her biography, travel, family, education and training, U.S. visa application history, social media accounts, health history, criminal history, finances, and contact details. There is no filing fee for form DS-160 but there is a K1 visa fee of $265, which must be paid before your fiancé can schedule a visa interview appointment. There are many options to pay the fee. This will depend on the designated U.S. embassy or consulate's procedures. Options may include cash payment at a pre-approved bank in the foreign country or online processing.
If you are using the services of an immigration attorney to assist you with this part of the process, you should expect to pay between $1,500 and $3,000.
K1 Visa Cost: Other Indirect Fees
K1 visa cost is not limited to government fees and attorney's fees. Your fiancé will be required to undergo a medical examination. In addition he or she must obtain and submit police certificates from all countries where he or she has lived, for at least six months, from the age of 16. Furthermore, he or she must also submit police certificates from any country where he or she has been arrested, for any reason, regardless of how long he or she has lived there. There are costs associated with obtaining these documents.
Once the embassy or consulate receives the file from the NVC, about 2 weeks later, your fiancé will receive a letter with instructions on scheduling the medical examination and interview. After the medical examination is completed and your fiancé has all the required documents he or she should schedule an interview. Your fiancé may be able to chose the date that he or she would like to attend. It is not necessary for you to go. The K1 visa cost will increase if you decide to make international travel plans. After the interview, if your fiancé is successful, he or she should receive the k1 visa within a few weeks.
The K-1 visa is valid for a maximum of 6 months. You and your fiancé will need to make travel plans for his how her arrival to the U.S.
How to Choose the Right K1 Fiancé Visa Attorney?
After reading this article, you should have a better understanding of K1 visa cost and the immigration process. My name is Cheryl Fletcher and I have been an immigration attorney, since 2015. I regularly help U.S. citizens bring foreign brides and grooms to the U.S.
It can be confusing when you try to decide which attorney is best for you. You may look at a few websites or read something on the internet. You may even see several billboards on your way to work. All of that is marketing and none of it helps you answer the important question, "can I trust this attorney to help me with my immigration case?" My clients tell me that they picked me from many choices because of my experience, track record, Google reviews, recommendations from friends and family and transparent pricing. These are all good reasons. However, each time a client chooses me to spearhead their immigration journey, what I cherish the most is that I have answered that big question loudly.
I am passionate about immigration law and care deeply about my clients. I would like the opportunity to work with you. If you would like to get in touch with me, please click the orange button above, call us at: 561-507-5772 or fill in the contact form on the website: http://www. lawyerfletcher.com and we will call you right away.